Room.Cafe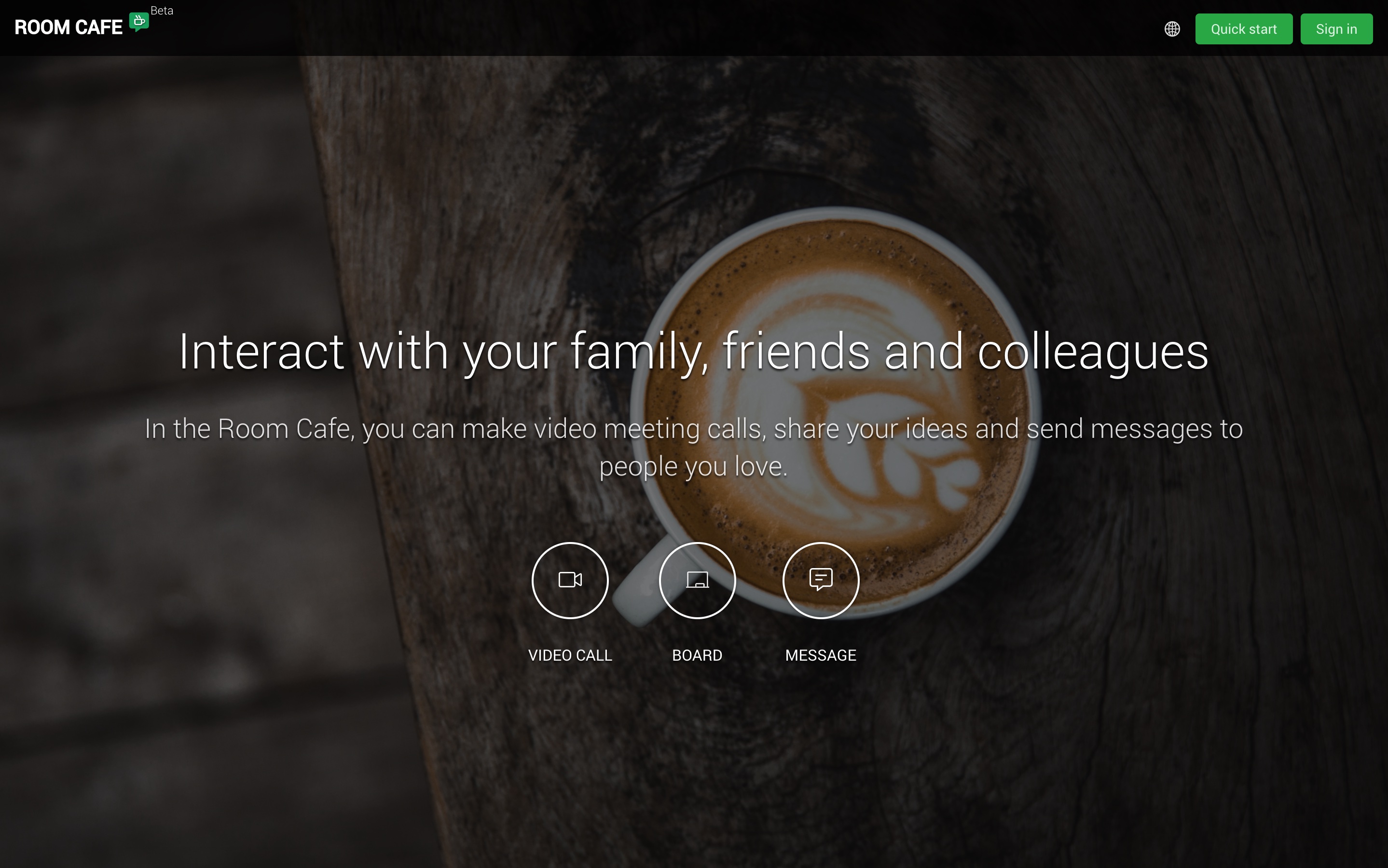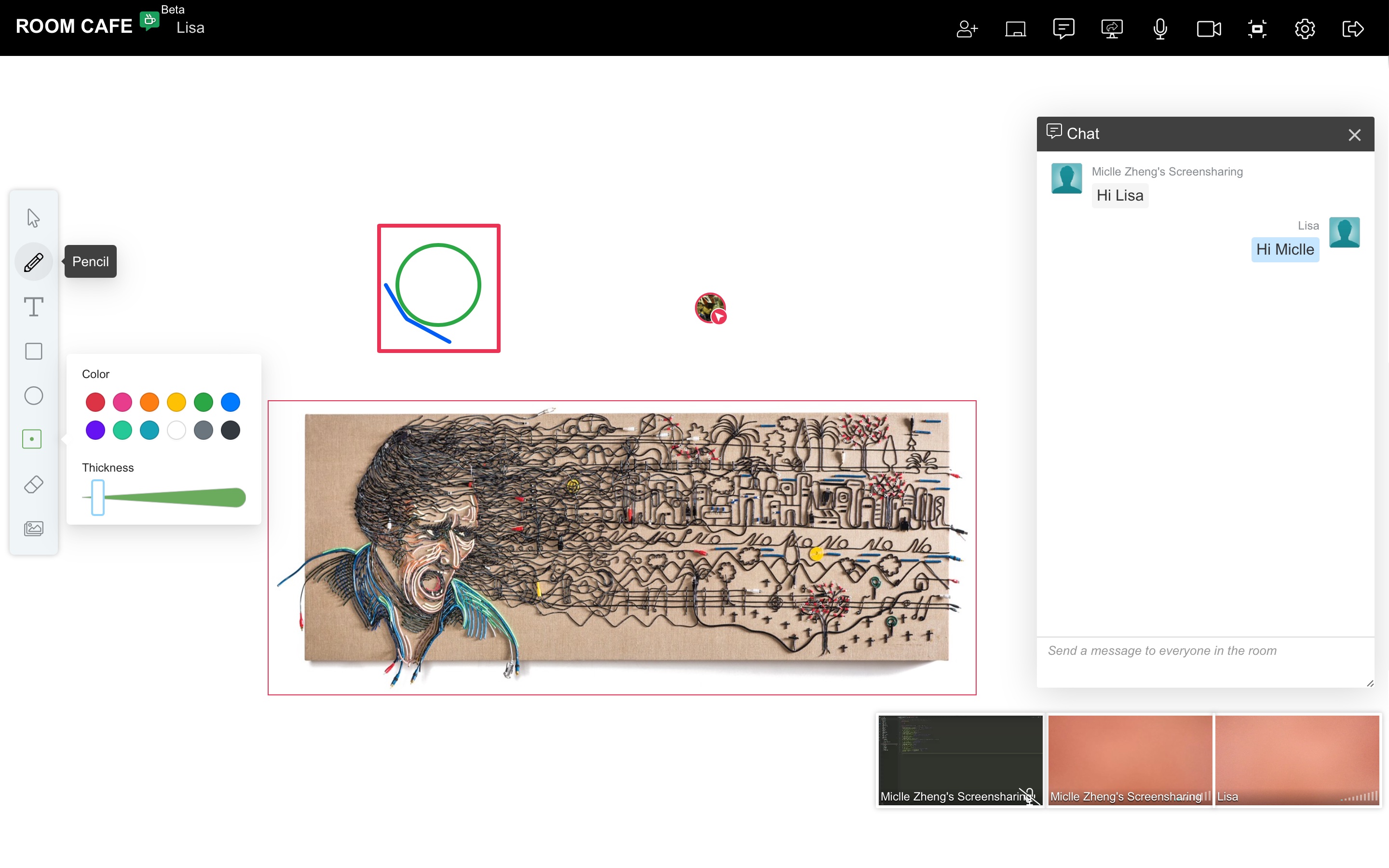 Room.Cafe Feature Descriptions
Video Call
Dramatically increase user engagement with Video calling.
High quality, low-latency makes you as in a real meeting room.
Board
Real-time whiteboards is the easiest way to share inspirations with your team.
Provide a variety of tools like images, texts, brushes, documents, screen sharing to express your ideas.
Messaging
Have a group chat to immediately diss your thoughts.
RTC
https://agoraio-community.github.io/AgoraWebSDK-NG/zh-CN/
https://docs.agora.io/cn/Real-time-Messaging/API Reference/RTM_web/index.html
https://console.agora.io/

Whiteboard
https://developer.netless.link/docs/javascript/guide/js-sdk/
https://netless.link/